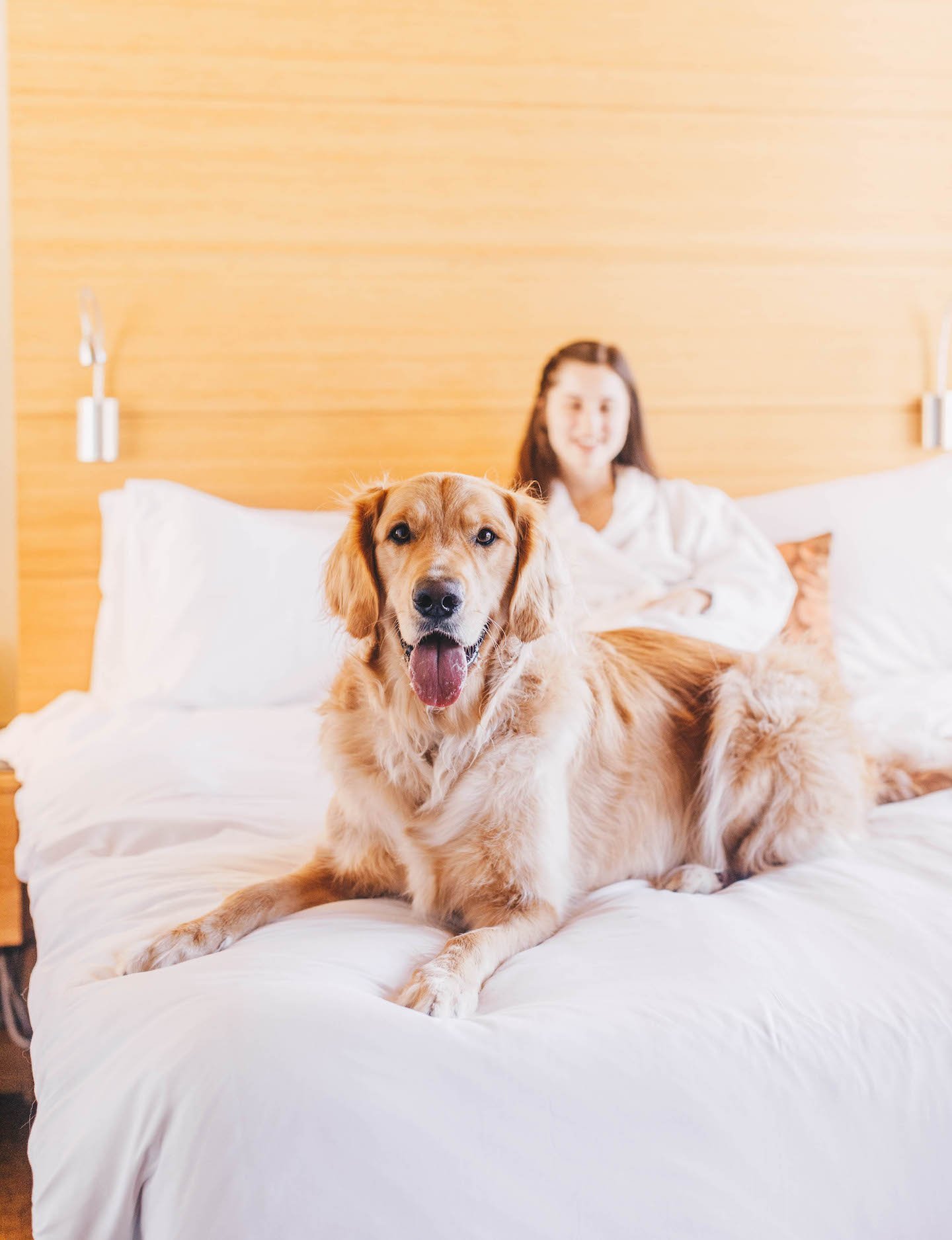 Eco Luxe Pups
The Eco Luxe Pups program offers all the comforts of home—and that's why we provide you with environmentally friendly, organic, and sustainable dog products made by local businesses.
Your pup is welcomed with a bag of treats and in-room products made right here in Marin County and the San Francisco Bay Area, including:
Luxurious bedding

Custom food and water bowls

by

Sausalito Pottery

Organic cookies and treats

 

Pet Swag Bag, which includes a gift and local treats.
This package is priced at $150 for up to two dogs per room; please see below for our full dog policies.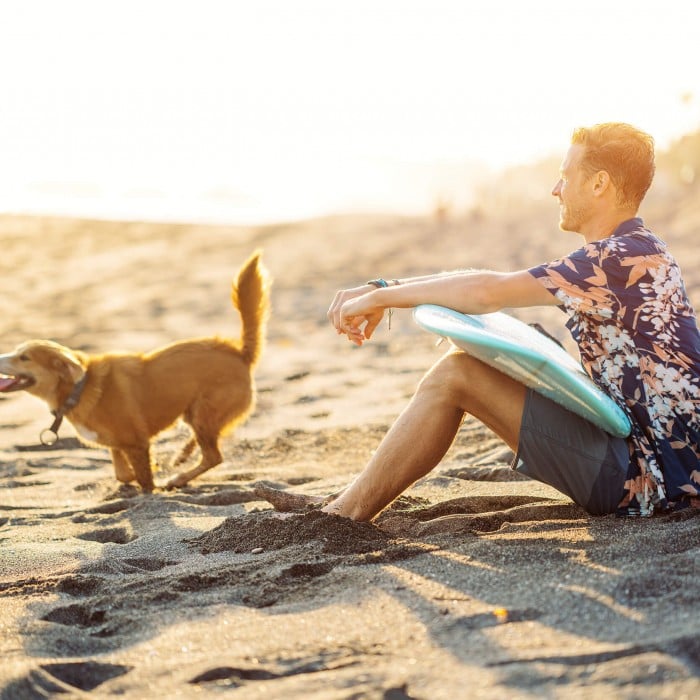 Dog-Friendly Bay Area Places
We have the wonderful privilege of residing within the Golden Gate National Recreation Area. While our sprawling parade ground looks like a perfect place to play fetch and chase birds, the National Park Service does require dogs be on a leash. Here are a few local dog-friendly Bay Area places where pups can romp around freely off-leash: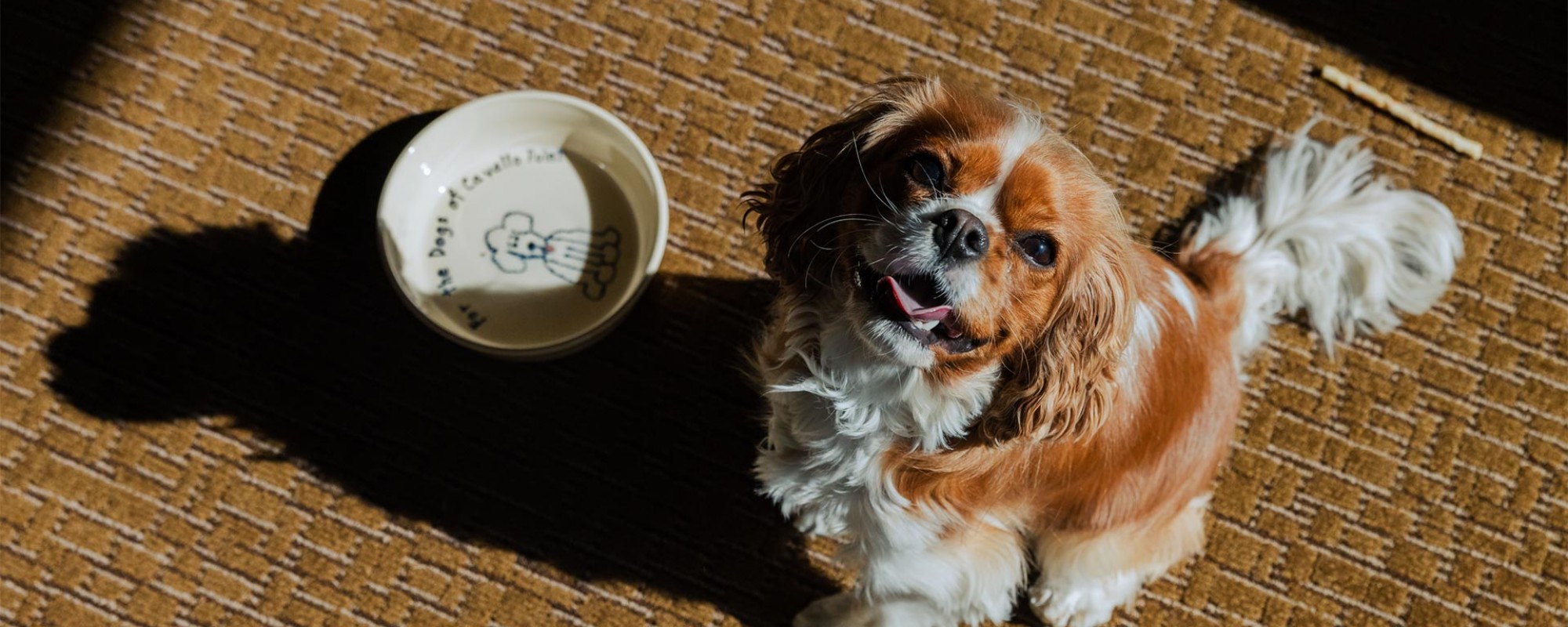 Cavallo Point's Top Dawg Program
Cavallo Point proudly presents celebrated K9 Behaviorist, Trainer and Educator Jennifer Sharpe as we offer this exceptional package featuring her exclusive PRF© (PressureReleaseForward) program of personalized dog training that is tailored to you and your four-legged friend.
Dog Policies
Cavallo Point is pleased to welcome you and your dog. In an effort to ensure the peace and tranquility of all guests, we ask for your assistance with the following:
When booking, please select the Eco Luxe Pups package add-on ($150 per room per stay), and indicate in the "Additional Details" section if you are bringing one or two dogs. We can accept a maximum of two friendly dogs per room.

The $150 fee is required and non-refundable. If there is any damage to the room due to your pet, any additional charge will be applied for the cost of repairs.

Dogs must be leashed at all times while on property, including the Parade Ground lawn area in front of the lodge (in accordance with National Park Service rules). Please refrain from tying your pet to trees and other objects on property.

Please do not leave pets unattended in guest rooms out of respect for other guests around you. For housekeeping to enter your room, owners must be present or the pet removed from the room.

Dogs are restricted from entering the Healing Arts Center & Spa, as well as Farley and Sula, with the exception of the terrace in front of the restaurant and bar.

The owner hereby represents Cavallo Point that their pet is not inclined to bite, and that in the event that his or her dog bites causing injury while on the lodge premises, the owner hereby agrees to fully and hold harmless and indemnify Cavallo Point from any liability, which Cavallo Point may incur, including, but not limited to, reasonable attorney fees, relating to such dog bite.