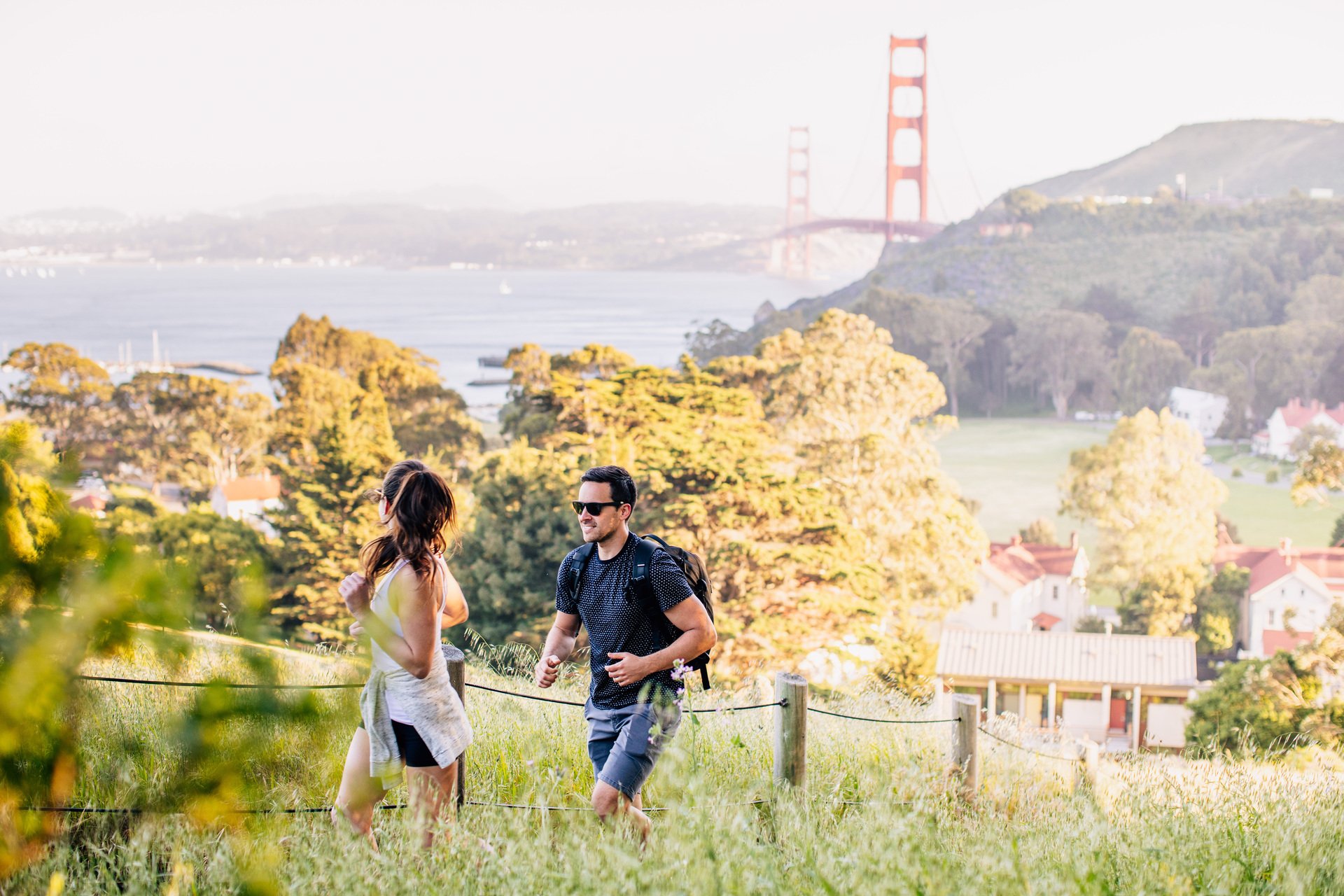 Hiking
There's no shortage of natural beauty around our lodge. Take in breathtaking views of rolling parkland hills, the San Francisco skyline, and Alcatraz from a different perspective. We offer private Cavallo Point hiking for guests and can customize routes perfect for group outings that begin and end here at the lodge.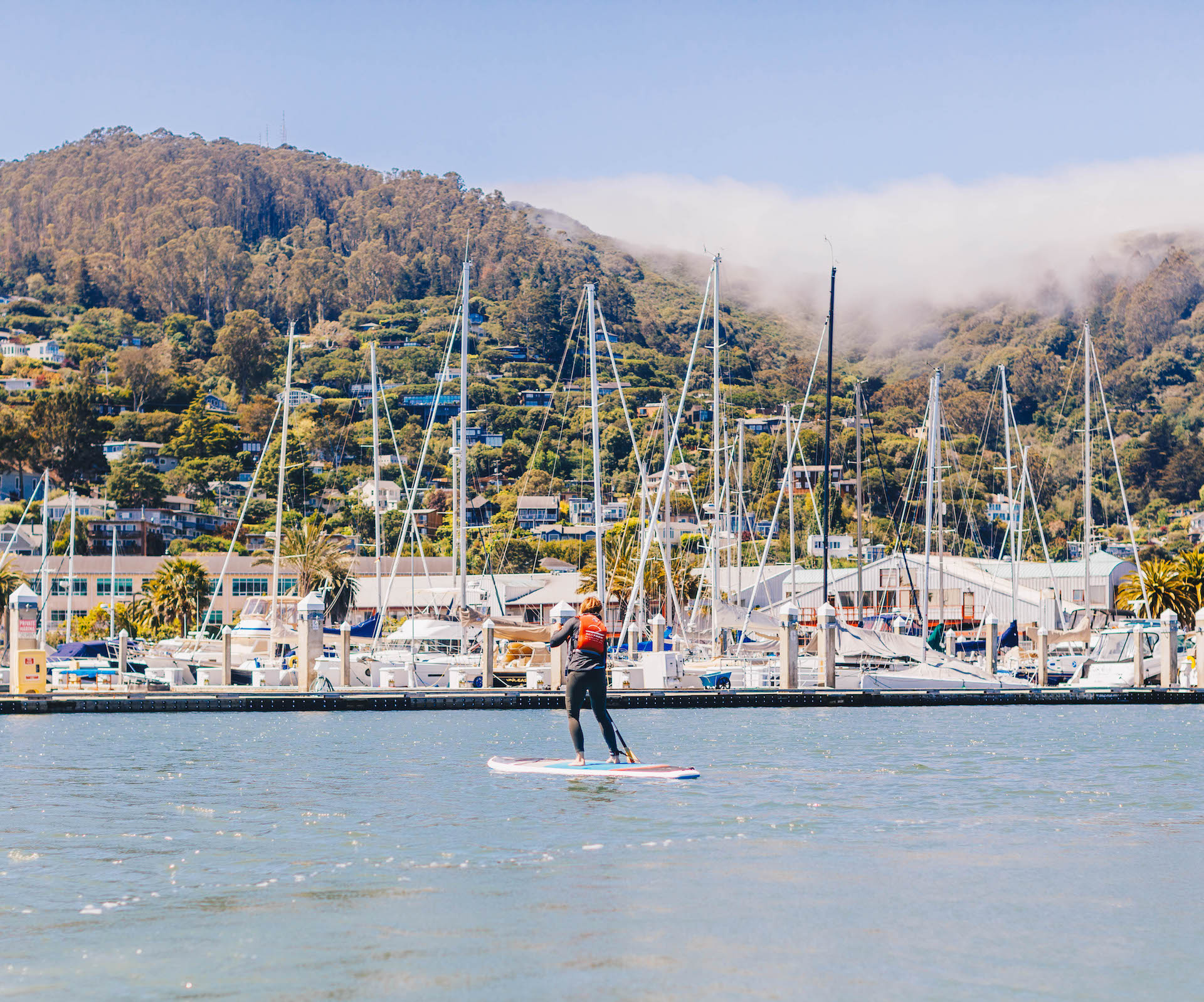 Water Sports
Paddle your way around San Francisco Bay or hang 10 at nearby Marin beaches. Our Cavallo Point guided tours and Sausalito water sports begin with the basics so you feel comfortable on the water — then you're free to explore to your heart's content.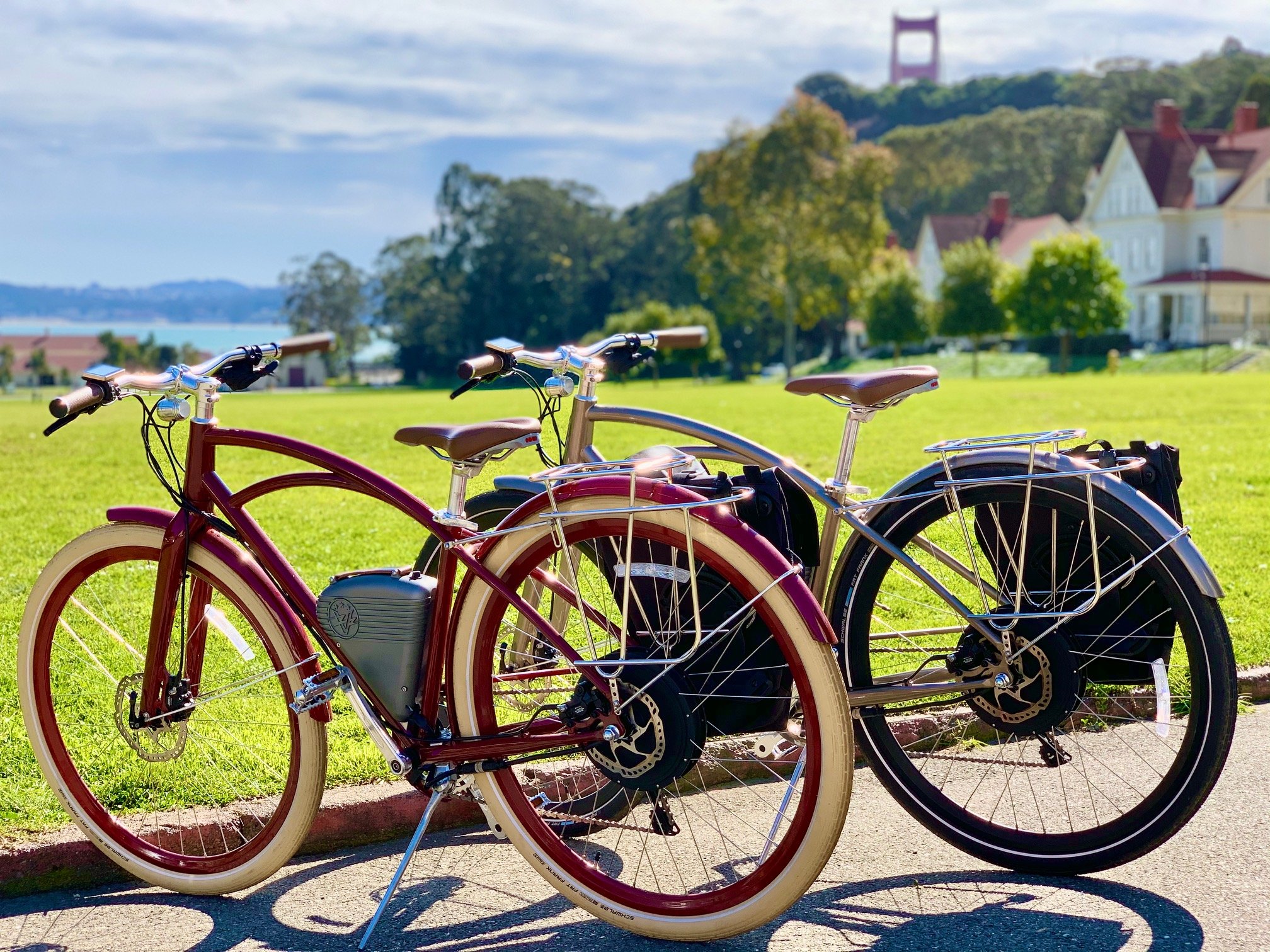 Biking
What better way to explore the beautiful region beyond the Golden Gate than by bike? Our Vintage Electric bikes come equipped with a helmet and lock, making it a breeze to tool around the park or set off to explore Sausalito.

Bikes are complimentary for lodge guests to borrow, and may be checked out at the valet stand on a first-come, first-served basis.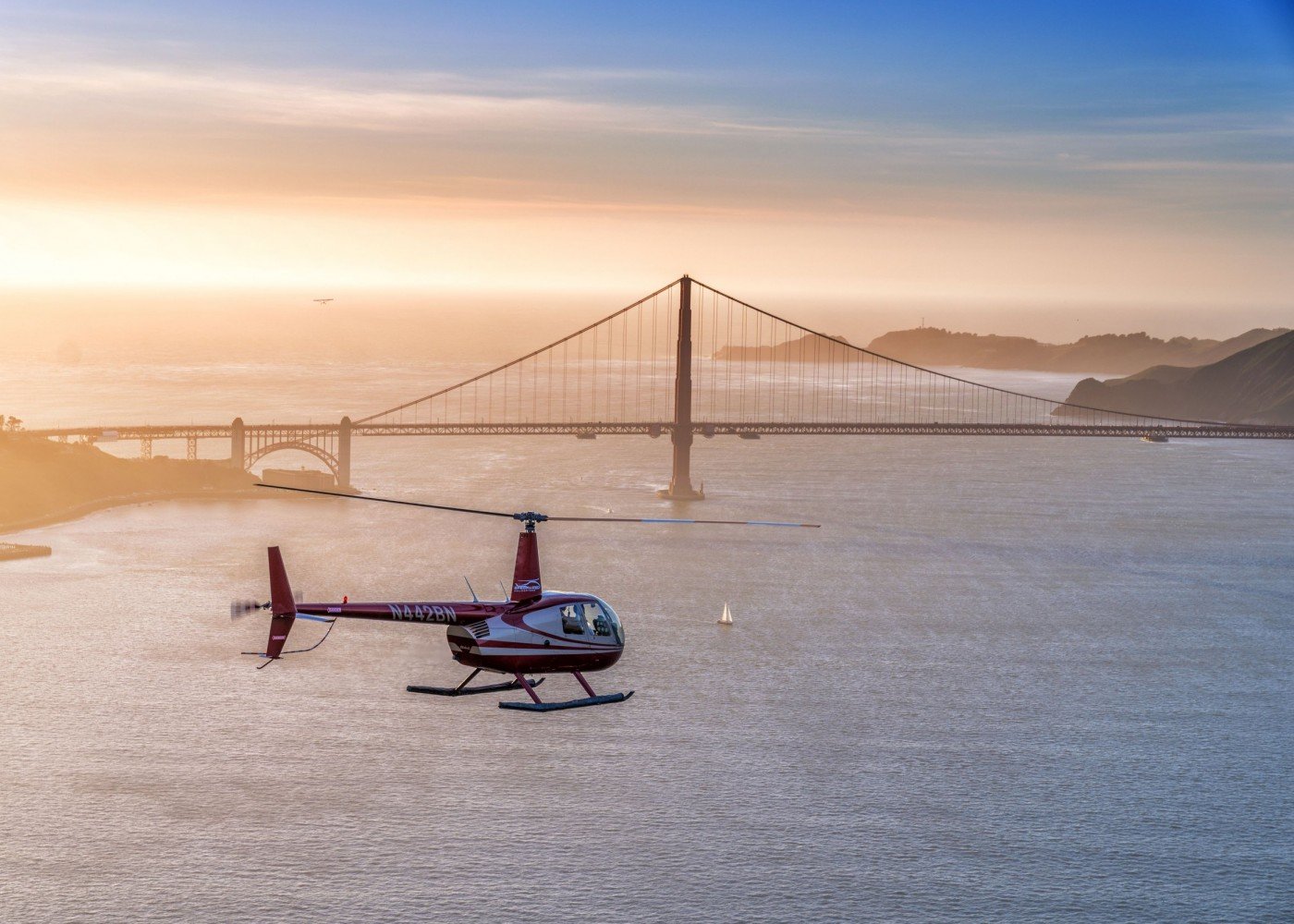 Sea + Sky Tours
See the Bay Area from every angle with our Sea + Sky Tours. Sail under the Golden Gate Bridge or take to the air for a bird's-eye view of the city's most famous landmarks. From romance to a rush of adrenaline, these unique tours are a wonderful addition to your Cavallo Point experience.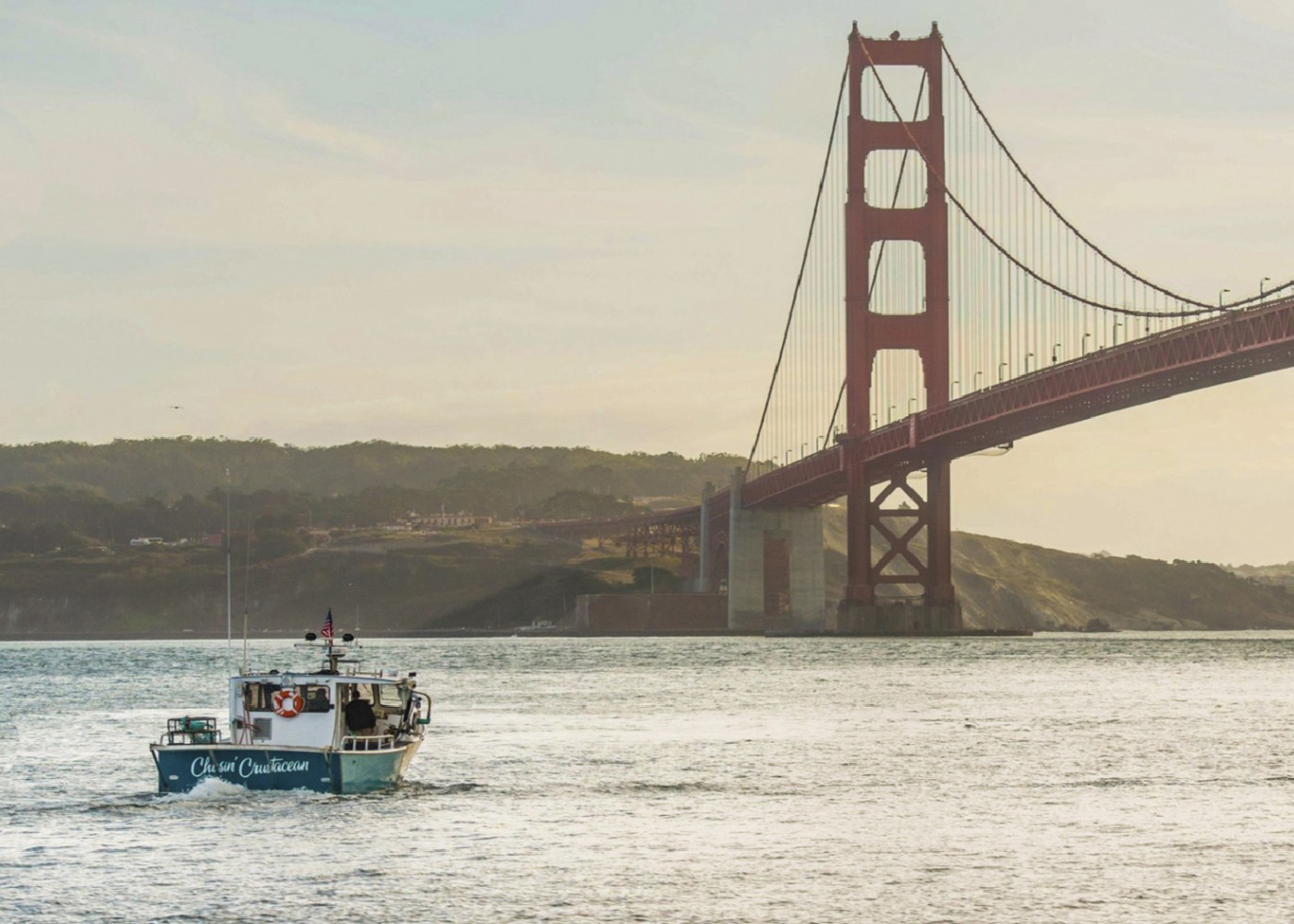 Chartered Fishing Excursions
Enjoy a day of fishing, both inside and outside the Golden Gate, with our weekly chartered fishing excursions. The captain and crew are here to ensure a safe, fun, and memorable adventure — using their expert knowledge of the water and fishing guidance to help ensure an exceptionally high catch rate.
Adventure Is Just Over The Hill
Many exceptional ways to relax, play, discover, and celebrate.