Cavallo Point History
An Historic & Award-Winning Transformation
Named after the wild stallions that gathered centuries ago in this sheltered haven by the bay, Cavallo Point has long been a place of serenity and contentment, surrounded by breathtaking views, lush landscapes, and refreshing Pacific breezes. Explore our Fort Baker history, and subsequent transformation from army post, to national park, to award-winning San Francisco luxury lodge.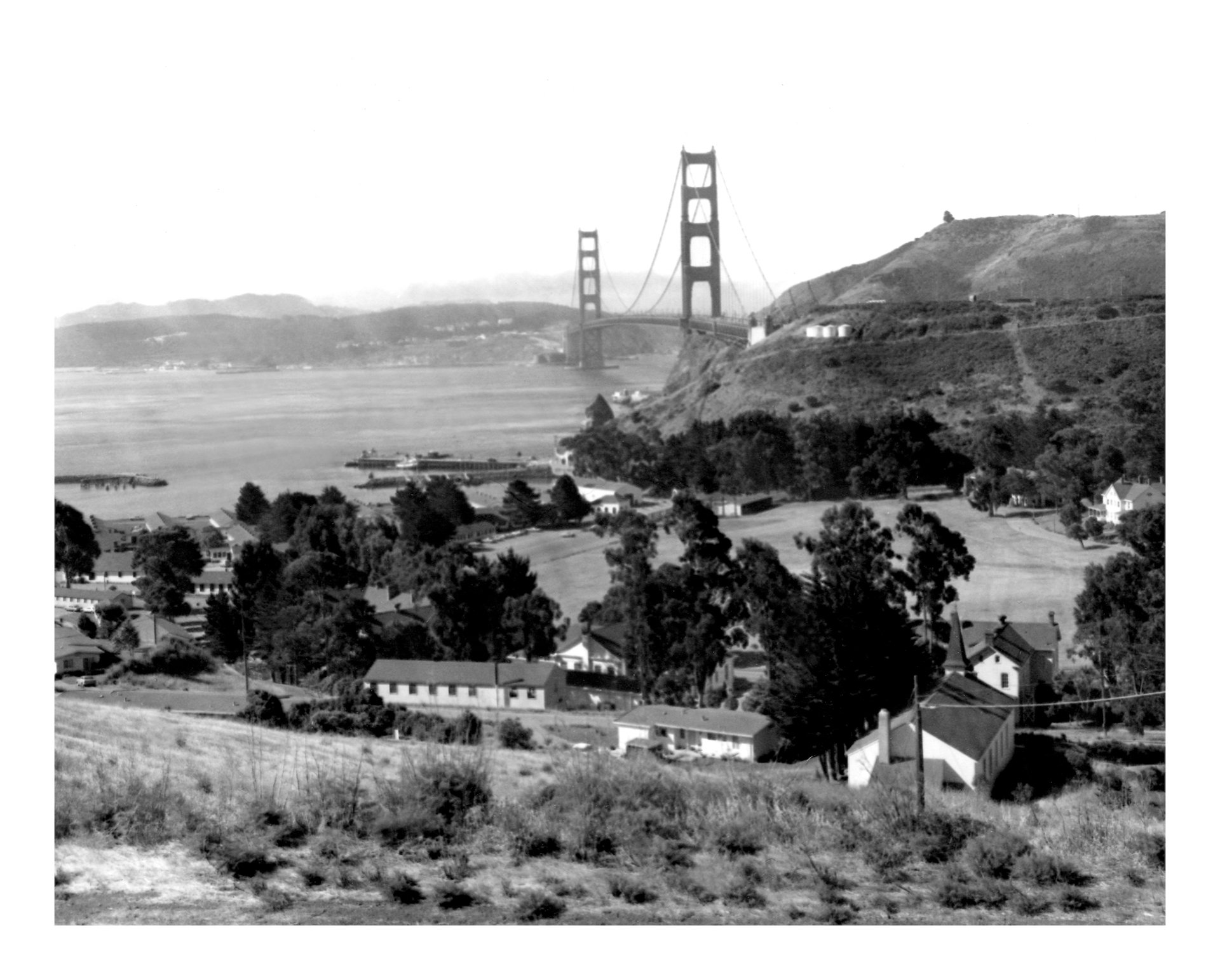 How We Came to Be
Originally inhabited by the coastal Miwok tribes, Horseshoe Cove became home to Fort Baker long before there was a Golden Gate Bridge. In 1866, the U.S. Army acquired the site for a military base to fortify the north side of the Golden Gate. The 24 buildings around the 10-acre parade ground at Fort Baker took shape between 1901 and 1915. The Army post remained active through World War II and the Cold War Era.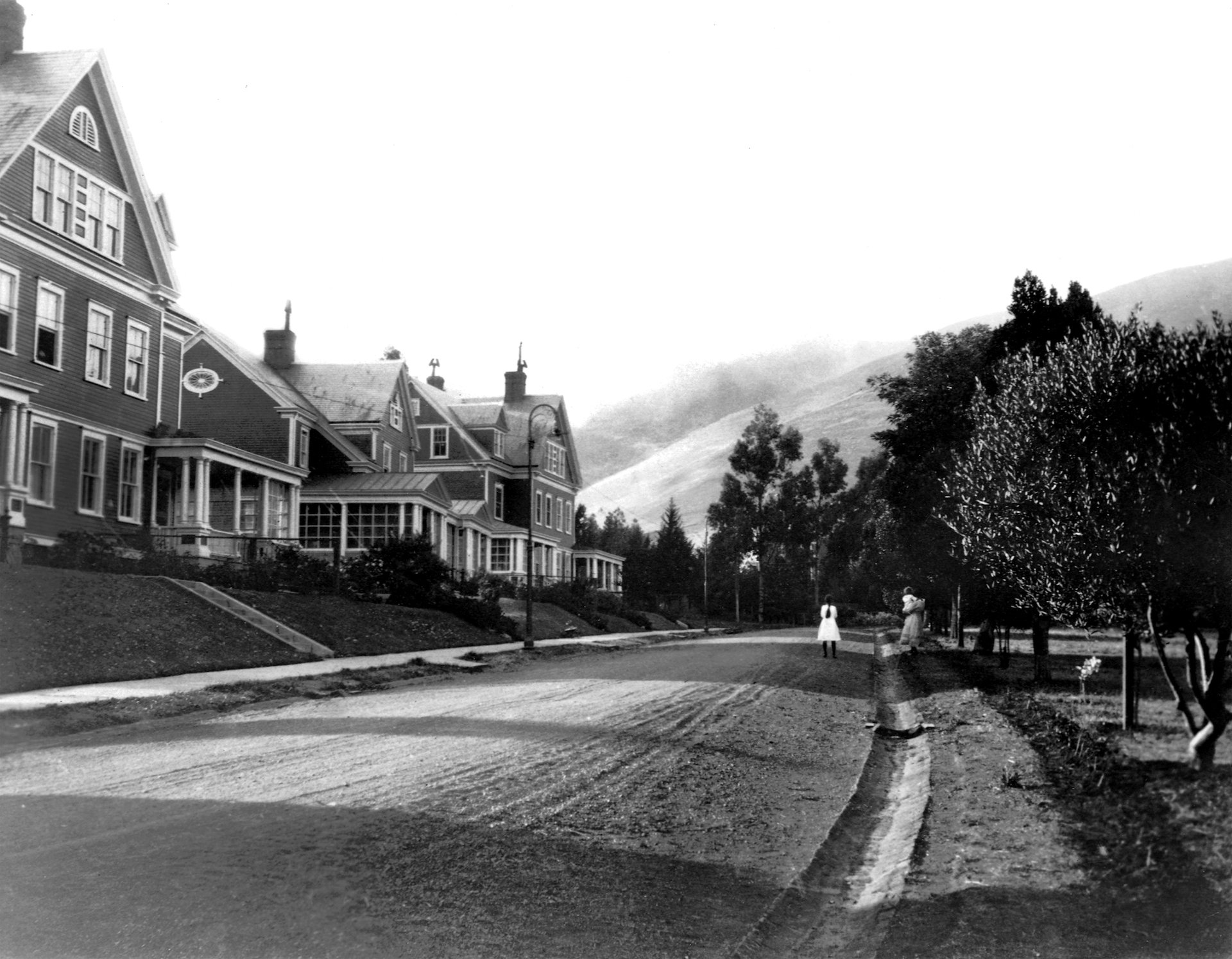 From Post to Park
When the Golden Gate National Recreational Area (GGNRA) was established in 1972, Fort Baker was designated for transfer to the National Park Service when no longer needed by the military. The following year, Fort Baker was listed as a Historic District in the National Register of Historic Places.
From the 1970s to the 1990s, the 91st Division (Training Support) was stationed at Fort Baker. It was responsible for creating training exercises for the Army Reserve Combat Support, the Army National Guard, and the Combat Service Support units. In 1995, the military transferred its land to the Golden Gate National Recreation Area. The last soldiers left Fort Baker in 2000, and two years later, Fort Baker transferred officially from post to park.
For more on Fort Baker history, please visit the NPS website.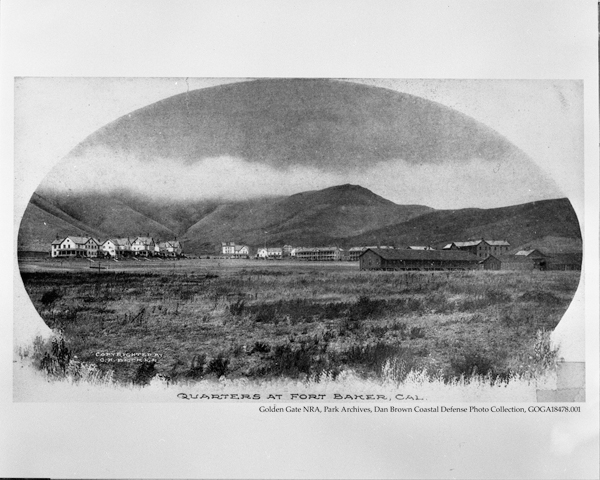 About Our Name "Cavallo Point"
The name "Cavallo" is part of the San Francisco Bay's history. It dates from 1775 when a rocky point near Fort Baker was named "Punta de Caballo" by the commander of one of the first European vessels that sailed into the bay. Wild horses once roamed here, and "caballo" is the Spanish word for "horse." Early California settlers started using "Cavallo," as the pronunciation of "b" and "v" in Spanish are very close, and the name took hold.