Top Dawg Program
Cavallo Point's Top Dawg Program
Cavallo Point proudly presents celebrated Dog Behaviorist, Trainer and Educator Jennifer Sharpe of K9JenniferSharpe, as we offer an exceptional two-night weekend package featuring her exclusive PRF© (PressureReleaseForward) program of personalized dog training that is tailored to you and your four-legged friend, as you both experience a luxurious stay at Cavallo Point. Available for dogs at every obedience level, delve into intensive, semi-private small group, hands-on training sessions with Jennifer Sharpe over the duration of the weekend. Having expertly trained over 8000 dogs, Jennifer brings an unrivaled level of passion to each and every dog she works with, blending the highest level of education from the finest trainers in the world with her thorough experience and strong canine connections to offer clients an elite level of training that is often difficult to find in the Bay Area.
During these sessions, which are limited to just three dogs at a time, Jennifer will listen to your goals and observe your dog, gaining personalized insight to pinpoint issues and develop the correct training program to teach you how to gain control while increasing engagement with your pet. She understands that every dog is different and will help you determine when to reward and how to redirect your dog for elite obedience. For questions about her training program or what to expect over the course of the weekend, we invite you to reach out to Jennifer personally for a phone consultation at (510) 523-4833, where she can learn more about your dog and your goals.
In addition, during your visit, treat your dog to our customized K9 dining menu, designed by Jennifer Sharpe in conjunction with our executive chef, Michael Garcia. We invite you to read below to learn more about the program and schedule, as well as more about Jennifer and her renowned PRF© training method below.
The Top Dawg Package includes:
Two nights' accommodations in your choice of dog-friendly Historic or Contemporary rooms for one to two people and one (1) dog maximum per package
Personalized, hands-on, dog obedience training with K9 Behaviorist, Trainer and Educator, Jennifer Sharpe
Access to a customized dining menu for your dog
Luxurious bedding along with a premium food and water bowl
---
What Clients Are Saying
"After training in my local group classes, I was looking for a more skilled trainer with my 10 month old puppy. I wasn't getting the insight into how to deal with her jumping, barking and nipping issues. I found K9JenniferSharpe.com through Facebook and after 2 sessions, I was able to gain control of my pet. Jennifer even helped me teach my puppy some drills that I didn't know my dog would enjoy! Very happy!"
— Chloe's Mom
"What can't I say about Sharpe's training! My dog was a handful and I really thought we would have to re-home her. But Jennifer assured me that her behavior can (and was) something that we could train through. My dog needed, as Jennifer put it: "the language to learn." My dog now can express herself without the stress of ruining our family balance. Jennifer's calm understanding and education were what helped us gain the trust and deepened our love for her. From now on, every dog I get, I am calling Jennifer immediately for the best future for our pet!"
— Pepe Girl's Mom and Sister
"I wanted more for my dog. He was older and regressing on his recalls and the local trainers just didn't have much experience. Sometimes you just want clear help and Jennifer gave me the tools to help. Joe, my lab, is now enjoying his off-leash life and his recalls are 100% spot on! Jennifer Sharpe saw more in my dog than other trainers. She didn't give up with us as we went through her program with much success. Thank you K9 Jennifer Sharpe"
— Joe's Dad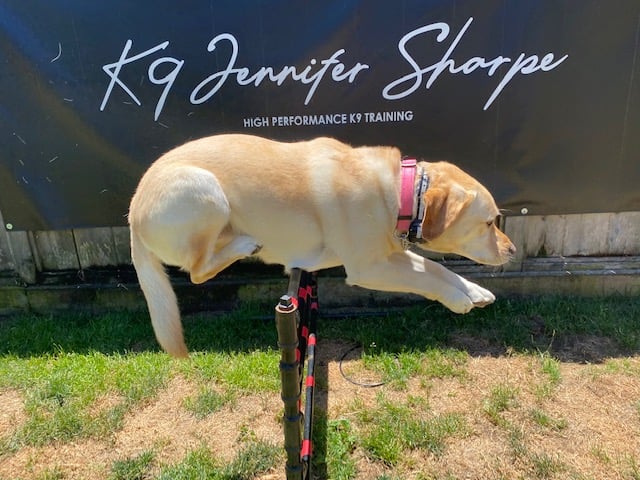 A Personalized Weekend Program All About You and Your Dog!
The personal connection is paramount to developing a lifelong relationship of trust with your dog. Jennifer starts the weekend by designing a personalized training plan based on your goals to set you on the path to success, which includes:
Assessment of prior training and weekend goal setting
Educating owners to understand the feedback your dog is giving you
Creating a common language of interaction to shift, shape and direct behaviors
Leash and off-leash control
Commands in high energy or distraction areas
Behavior and problem solving
Keeping your dog happy and thriving for a lifetime
---
Weekend Schedule
Day 1: Friday
4:00pm
Hotel Check-In
5:30pm
Group Fireside Wine & Cheese with Jennifer Sharpe
Introduction to the Weekend
Informal Q&A Session
Day 2: Saturday
7:30am – 5:00pm
Semi-Private Training Sessions
6:00pm
Group Fireside Wine & Cheese with Jennifer Sharpe
Day 3: Sunday
7:30am – 1:00pm
Semi-Private Training Sessions
1:30pm – 2:00pm
Program Conclusion and Check-Out
---
Why PRF© (PressureReleaseForward)?
Empowering our dogs through the "release of pressure" influences a desired outcome. Throughout your dog's life, they experience external forces of pressure that affect their behaviors. Leash pressure, spatial conditions, contact with strangers and dog-to-dog interactions. As owners, it is our job to teach our beloved canine companions that there is an answer to adapting to these pressures. Through Jennifer Sharpe's state-of-the-science PRF© training method, she encourages relaxed behaviors under high distraction conditions, gaining trust, and in turn, strengthening the dog's confidence working for on and off-leash obedience and more effectively socialized behavior.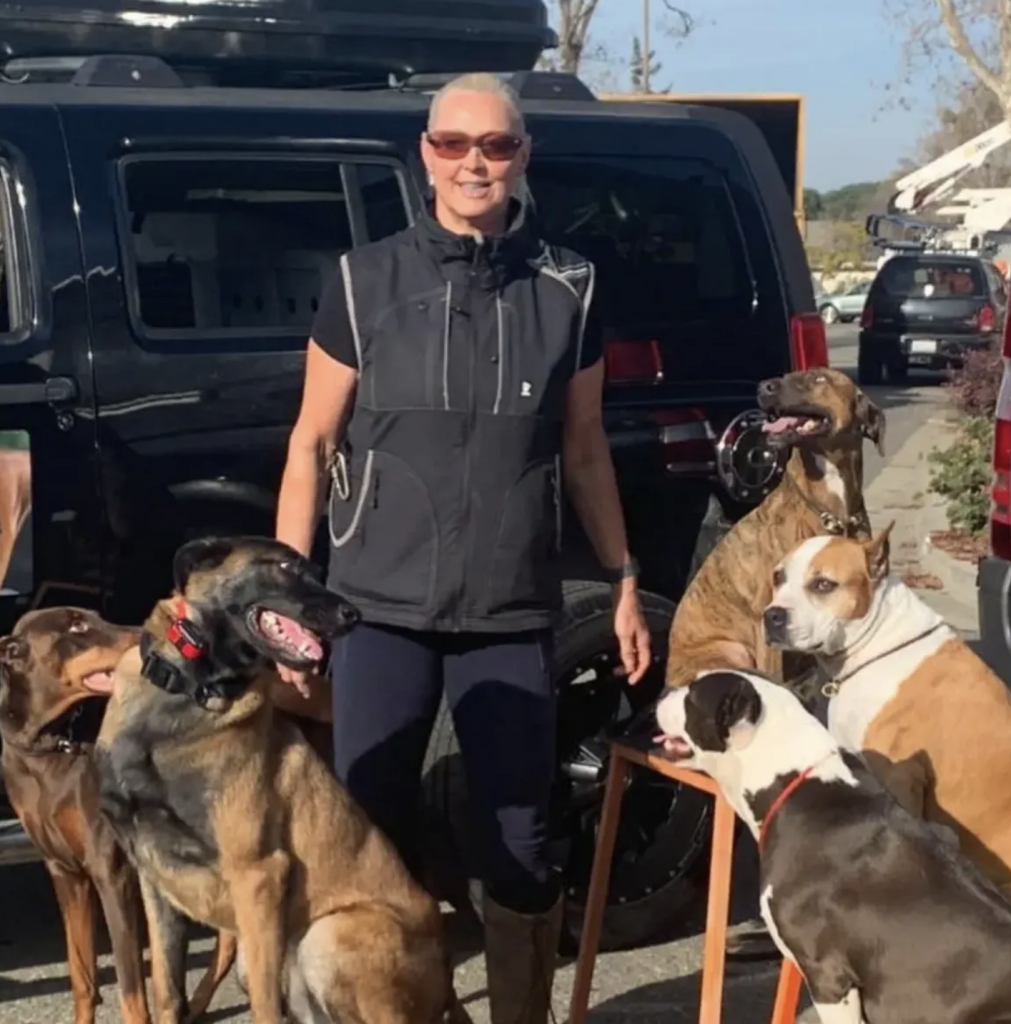 About K9JenniferSharpe
Awarded "2023 Top Dog Trainer" by Modern Luxury Silicon Valley Magazine, Jennifer Sharpe is a renowned certified Behaviorist, Educator, Trainer and graduate of the world's elite K9 School NePoPo Gold educated under celebrated USA Dog Trainer Michael Ellis. Her ongoing training around the world with such lauded experts as Belgium's Nino Drowaert at STSK9, among others, highlights her ever present commitment to be the very best in the science of behavioral dog training and owner education. As a result, her state-of-the-science methods are being used to change the way we train dogs, implementing uniquely tailored techniques to the needs of every canine companion and their owner. From Service Dog Training to Elite Obedience & Protection K9's, to our everyday domestic pet, dogs are important members of our family ⎯ and with K9JenniferSharpe, your canine relationship will deepen.
For More Information
Available Dates
January 19-21
February 23-25